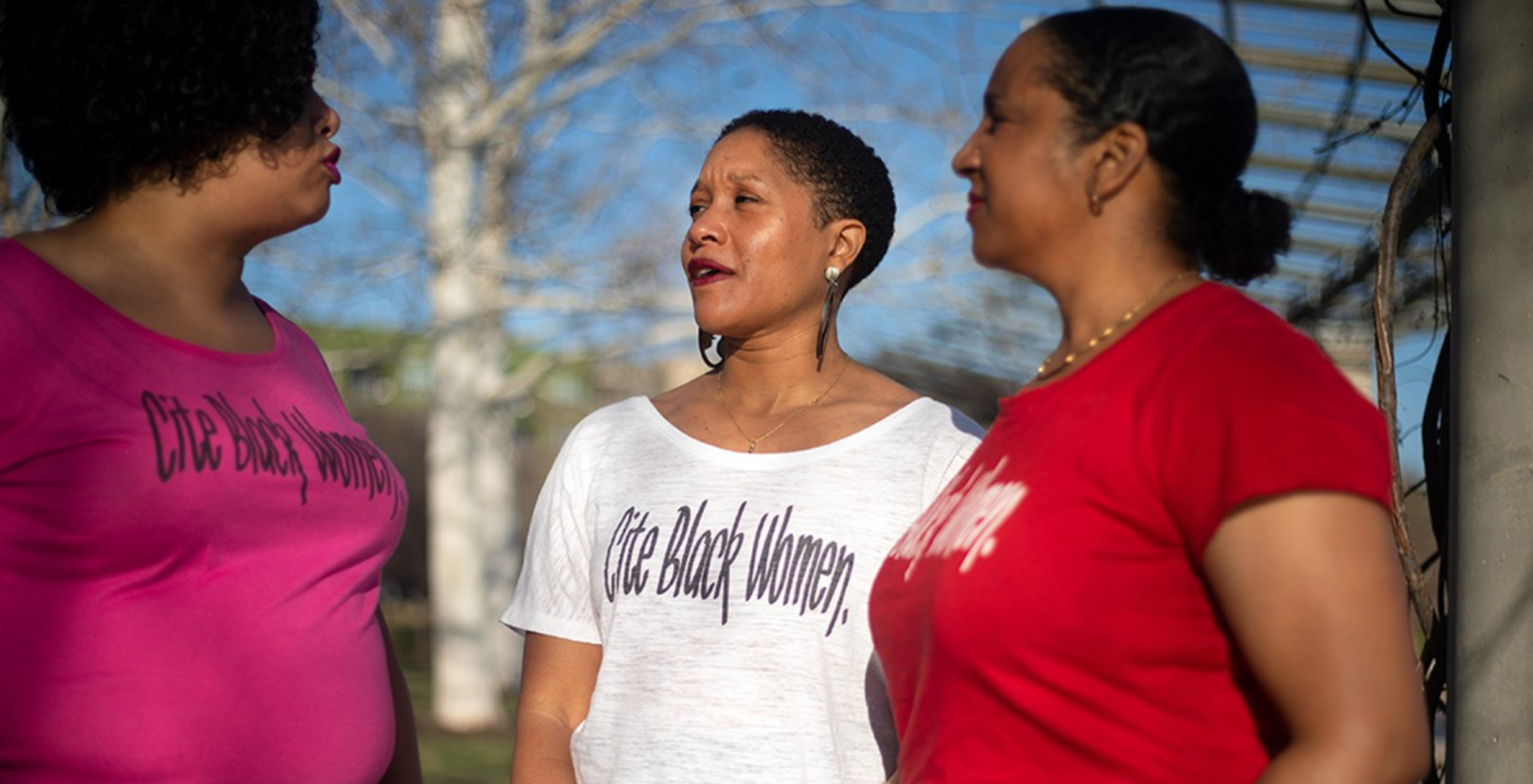 The rise of citational justice: how scholars are making references fairer
An emerging movement aims to push researchers to pay more heed to inequities in scholarly citations.
Christen Smith was at a conference in October 2017 when she felt a familiar jolt of frustration. A presenter showed a slide with passages that had been paraphrased from one of her books — and, to her dismay, had failed to credit her.
Smith, an anthropologist at the University of Texas at Austin, decided not to call the speaker out on the spot. She had learnt from experience that such actions were typically met with retaliation. But this wasn't the first time that Smith had seen her work used without proper citation, and she was fed up. "It was really the straw that broke the camel's back," Smith says. "I remember calling one of my best friends and telling them what happened and saying, 'The next time I go to a conference, I'm gonna wear shirts that say, 'Cite Black Women, period', and dare people to do this to me again.'"
In November that year, Smith arrived at the conference of the National Women's Studies Association (NWSA) in Baltimore, Maryland, with a pile of T-shirts that displayed "Cite Black Women." in large, bold letters across the front. The shirts were a huge success — they sold out at both the NWSA and the American Anthropological Association meeting two weeks later. "What I discovered through that experience was that I wasn't alone," Smith says. "There were so many Black women who had very similar experiences — that's why everybody recognized themselves in those T-shirts."
From there, the effort gathered steam. Smith took the movement to social media, creating Twitter, Instagram and Facebook accounts to continue the discussions that had started with the T-shirts. That has now grown into the Cite Black Women collective, which includes a blog, website and podcast. "What Cite Black Women really did was encourage and popularize a conversation that was already happening within academic communities, especially among women of colour and Black women, around citational erasure," Smith says. "Ultimately, we want to create a conversation that encourages people to actually stop and think about their citational politics, the choices that they're making and the consequences of those choices."
Citations are not just a way to acknowledge a person's contributions to research. Because funders and universities commonly consider citation metrics when making decisions about grants, hiring and promotions, citations can have a significant impact on a scholar's career, says Cassidy Sugimoto, an information scientist at the Georgia Institute of Technology in Atlanta. "Citations, in many ways, are the currency of the academic market."
Read the full article here: https://www.nature.com/articles/d41586-022-00793-1
Image credit: Montinique Monroe for Nature